Specializing in Technical History

---
Wright Aeronautical Division Operation Engineers (OE) Handbook
The Wright Aeronautical Operations Engineers' Handbook was presented to members of the Field Engineering Department for use as a reference when assisting customers with the installation, care and maintenance of Wright Aeronautical Engines. It contains a wealth of information about Wright engines.
Contents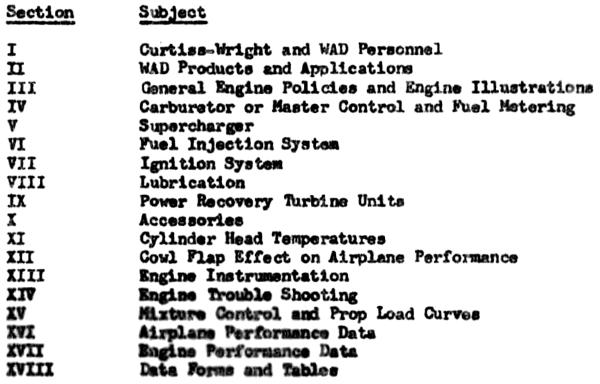 Selected Images from the Wright Operation Engineers Handbook CD
Section III

Section V

Section VI

Section VII

Section VIII

Section IX

Section XIII
---
Wright Aeronautical Division Operation Engineers (OE) Handbook
Note: You must have Adobe® Acrobat® Reader® 5.0 or later installed on your computer to view this CD-ROM.
Acrobat® Reader® is a free download from www.adobe.com.
Wright OE Handbook

WCD40510011

CD-ROM
Adobe® Acrobat® PDF Scan
PDF Scan, 132 Images
Price: US $14.95

Two ways to buy

Electronic

Mail Order

Print an order form using your browser's print button.
USA
Canada
All other countries
---